Project 10
Art Brussels : Bernd Lohaus - Paul Lee - Richard Nonas
—
For his first participation at Art Brussels, OV Project has especially curated a confrontation between two generations of sculptors. 
Richard Nonas, Bernd Lohaus and Paul Lee will be therefore sharing the booth in an open presentation where their works will be interacting in a very appropriate dialogue - confronting their practices belonging to different cultures and generations. The project aims to present works which have been especially selected or produced for this occasion. Centered on a common interest for sculptural exploration, handcrafted and the perception of our contemporary environment - beyond any limitations of the artworld. 
On one side Richard Nonas and Bernd Lohaus who never met at the time (both participating at Documenta 5 in 1972) being separated by the Atlantic Ocean. Both couldn't have a different background ; Nonas being an anthropologist and having lived with the American Natives for more than a decade - his practice and philosophy is obviously influenced by his American fellows with who he shares his days in the NY of the Seventies : Richard Serra, John Cage but also Philip Glass - as Richard Bellamy from the historical and prestigious NY Green Gallery. Bernd Lohaus springing from a Post Romantic and vivid after war Germany - surrounded by fellows compères like Blinky Palermo at the Academy of Dusseldorf under Joseph Beuys aura. Both representing a generation of artists who during the Seventies used ironically a Minimalist language marked by a certain taste and appetite for poetry - proposing a strong alternative to the dominance of Minimalism cold and strict rigor. Their very singular and personal artistic practices show a great interest and appeal for natural and simple materials - using mostly wood, stone, steel and paper - as natural pigments and oil sticks - withdrawing all superfluous elements from the material itself. Both Bernd Lohaus and Richard Nonas sensitive art speak not only to the intellect but also our deepest feelings - to the gut. The idea of the place - and concrete space - whether in the form of the building or objects, shifts our perception of the ethic world and our world itself. Both are not only sculptors in the classic tradition but rather sculptors of space, atmosphere and consciousness. 
On his side and in a very personal and unique quest, Paul Lee combines an extensive varety of works, made over the past decade with a serie thought especially for this particular project. Using a mixture of constructed wooden forms, stretched canvases and found objects such as soda cans, tambourines, light bulbs, washcloths and bath towels - Lee's work subvert ways of portraying human physical interactions. The various elements are altered, reformulated and combined for producing sculptures referencing intimate exchanges and personal affections, building upon indirect representations of certain collective histories and hidden personal narratives. 
The three of them express with their very own and particular manner their personal history and experience. 
Meanwhile at OV Project - located uptown Brussels - we will be extending this survey displaying - in confrontation to Richard Nonas and Bernd Lohaus - a recent serie of black and white photographs by Brussels based artist Etienne Courtois questioning the status of objects and sculptures through a very personal bidimensional research, re-appropriating for this goal the practice of his elders from Dada.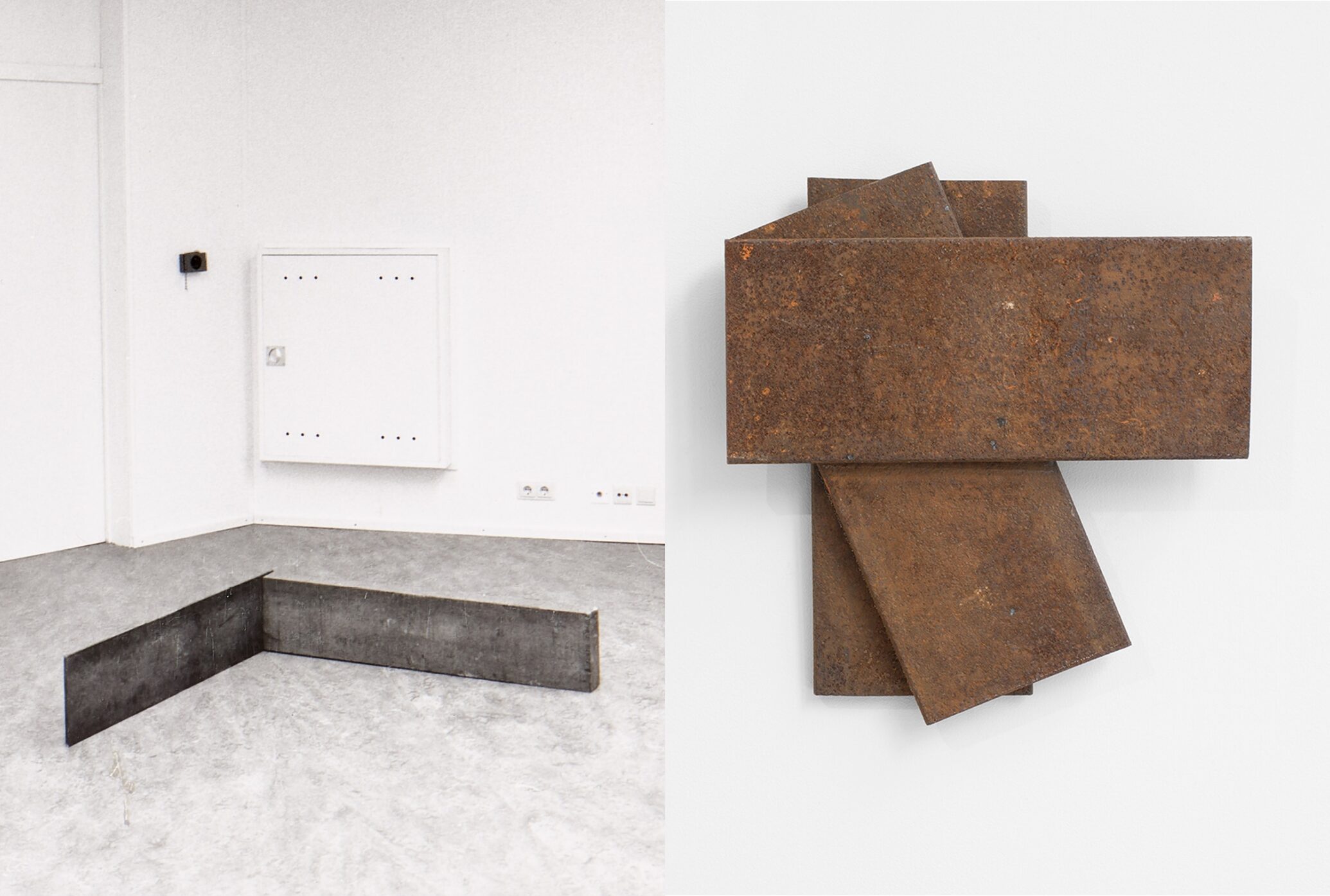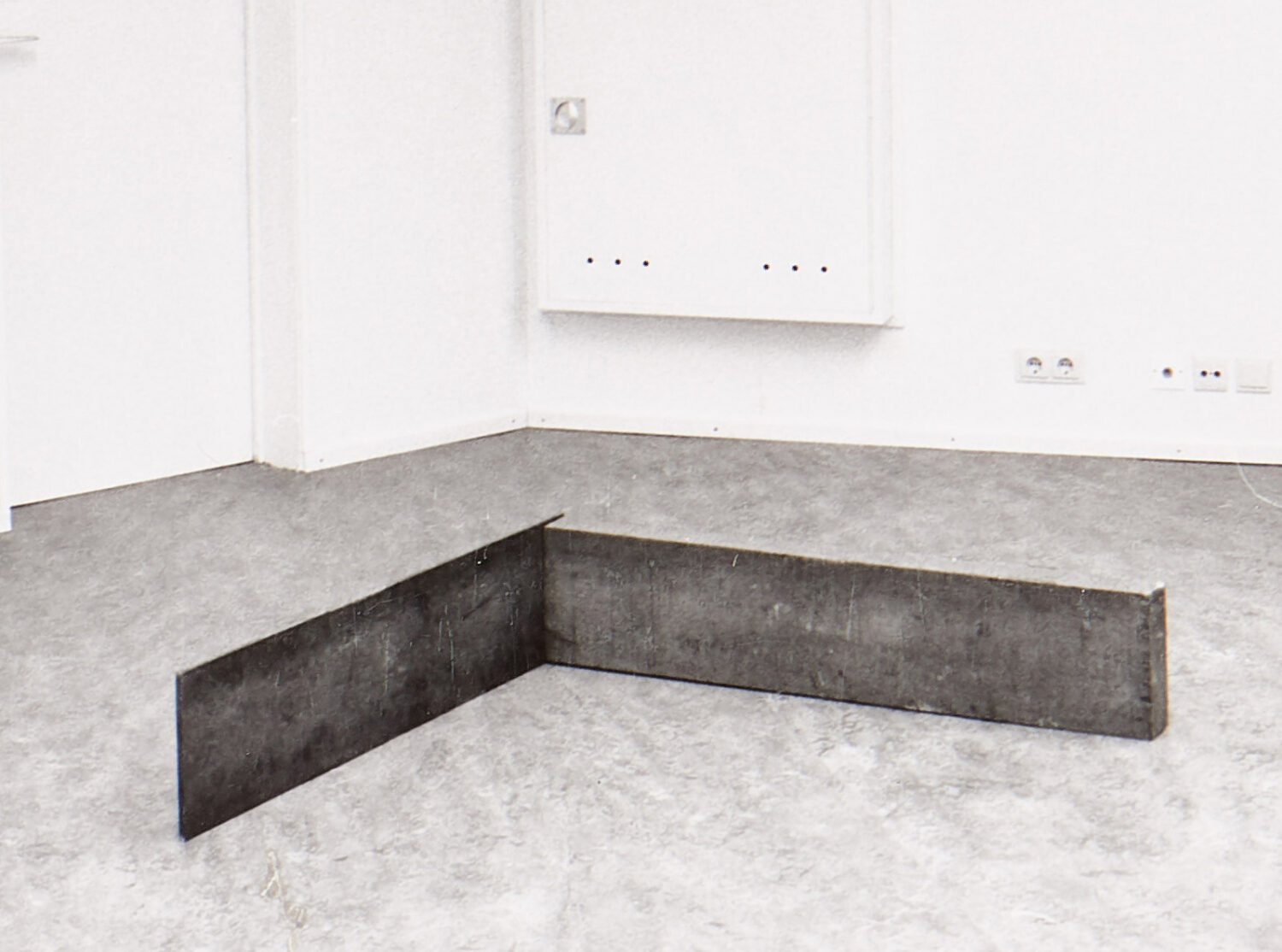 Ohne title

, ca.1979
Wood and steel
approx. 120 x 100 cm ( 47 1/4 x 39 3/8 inches)
© The estate of Bernd Lohaus and Tommy Simoens, Antwerpen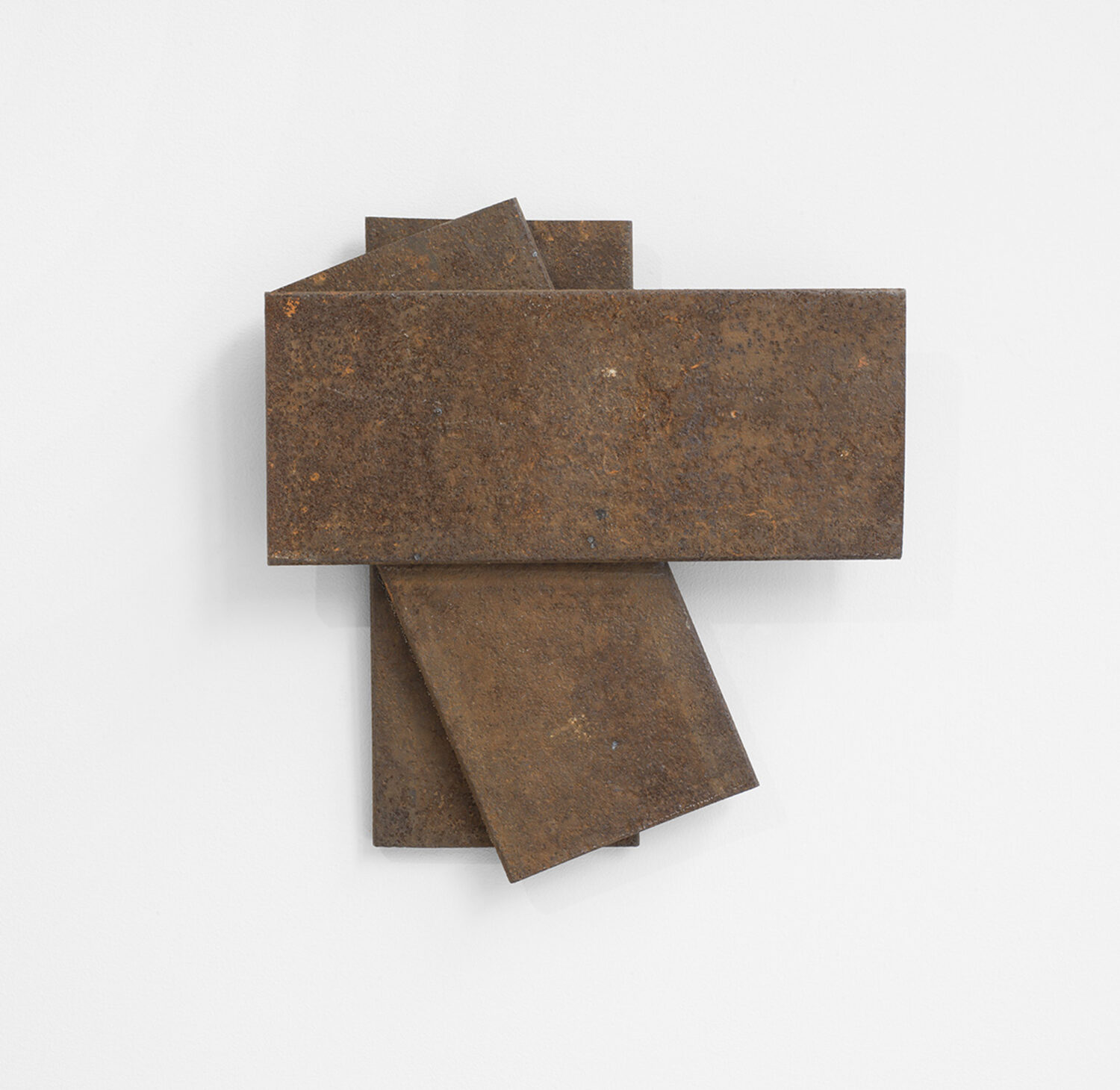 Untitled

, 2006
Steel
31.8 x 29.8 x 4.4 cm (12 1/2 x 11 3/4 x 1 3/4 inches)
Installation views