Project 26
On peut mourir d'être immortel: Teresa Solar >< Luca Vanello
—
"Undoubtedly, modernity is a historical period within which the centrality of the body is asserting itself as the object of power - a body to control, a body to manage, a body to govern - submitted to the imperatives imposed by the collusion between economy and biology, especially manifest in the ideology of progress." - Francesco Paolo Adorno, Le désir d'une vie illimitée (trad.)
OV Project is pleased to present OV 26 - On peut mourir d'être immortel, a dialogue between the works of Teresa Solar and Luca Vanello. With a special interest for natural materials — clay for Solar and plants for Vanello —, these two artists proceed to various manipulations, creating personal narratives through their sculptural works. These narratives speak directly to the idea of evolution, of development. We witness the division of the subject, between what is a product of Nature and what is manufactured. As an echo to nowadays evolutions — where sciences focus on enhancement, whether it is nature enhancement or human enhancement —, the works of Teresa Solar and Luca Vanello, question our relationship to corporeality and bring new perspectives to explore the discourses surrounding it.
Teresa Solar (°1985, Spain) works across sculpture, video, drawing and photography. Her audio-visual practice has been mostly focused on language, translation, and the construction of meaning. The tactile quality is fundamental in the artist's sculptural practice, which focuses mainly on ceramics but also includes materials like fabric or metal.

Luca Vanello (°1986, Italy) is interested in exploring the entanglements between the cycles of our existence and the cycles of the materials that surround us and compose us. Drawing from disparate sources such as plants from the waiting room of a therapy center, plastic components from exteroceptive sensors used in humanoid robotics, or the energy consumption of a server of a memorial website, the work reads matter as a circulating vibrant agent.
Download the press file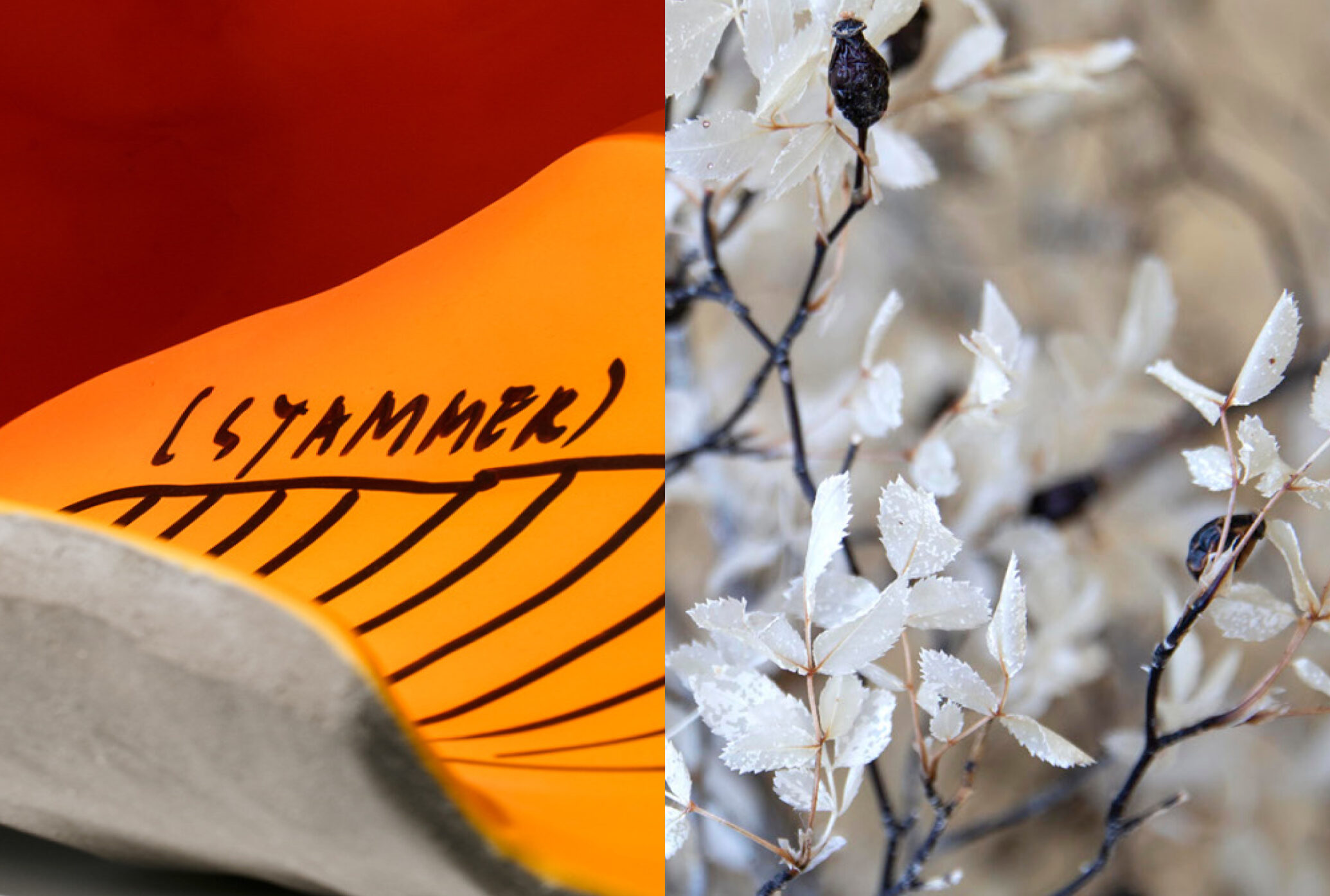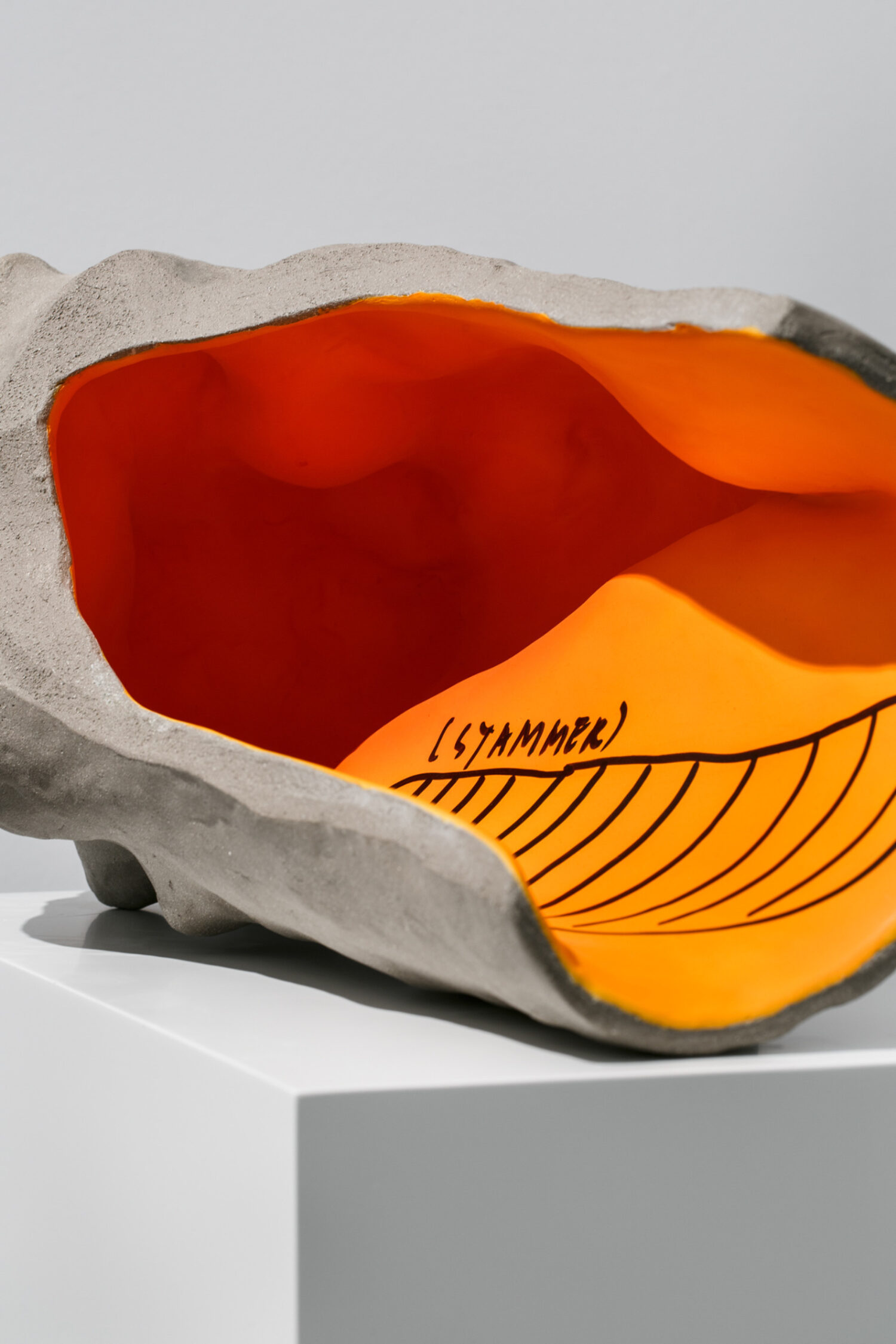 Forms of fleeing

, 2020
Baked clay, resin, paint, ink
Ed. 1 of 1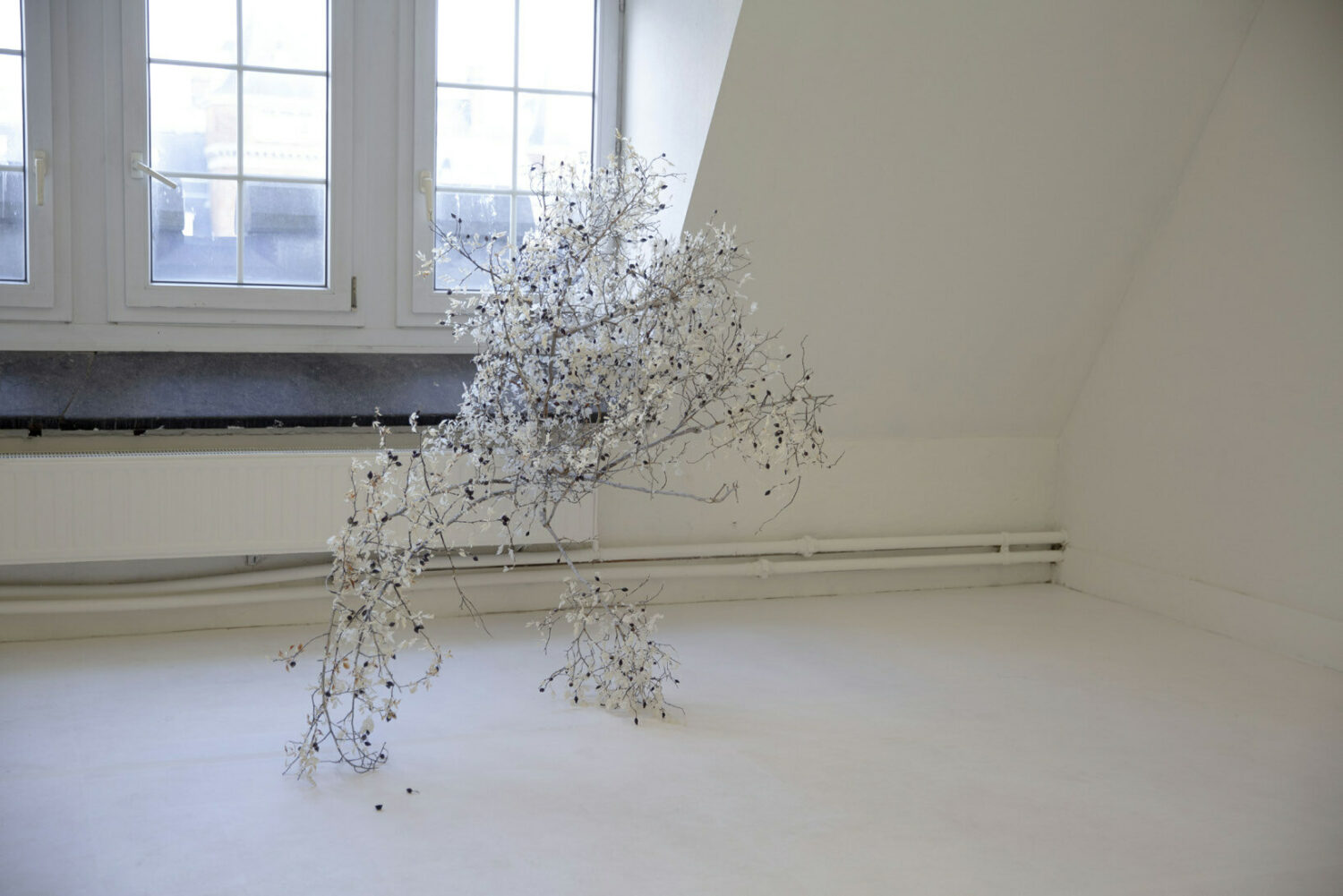 Nesting between fingers, twelve limbed wish

, 2020
Rosa acicularis processed by removing chlorophyll, 3d printed replacement element for gear of life supportmedical device
120 x 200 x 50 cm
Installation views