Project 22
ZONA MACO 2020, Mexico City: Richard Nonas >< Marie Hazard
—
OV is delighted to announce his participation to ZONA MACO Arte Contemporáneo in Mexico City, presenting works of Richard Nonas and Marie Hazard.
Richard Nonas' works are embedded in space. His spatial interventions, both contemplative and raw, maintain the roughness of the materials used. Marie Hazard's weavings carry the passing of time: the time of a craft that is getting lost, and the hours spent on the loom, weaving the thread. Each artist, in their own way, relies on the materiality of the object to tell something, to trigger questions about the world we live in, as well as to invite us to contemplate and reflect on our surroundings.
Richard Nonas studied literature and social anthropology at the University of Michigan, Lafayette College, Columbia University and at the University of North Carolina. He worked as a field anthropologist for 10 years, living amongst Native American communities of Canada, United States and Mexico. Nonas turned to sculpture in the mid-60's. His anthropological background has influenced his art practice and his perception of space throughout his career. His sculptural works, borrowing from the vocabulary of Minimalism, engages with the space itself, trying to create juxtapositions as well as emotional and aesthetically pleasing interactions between his sculptures and their surroundings.

Richard Nonas' sculptures, which use simple and geometric forms, have a cultural and alienating impact on space — his work and the place simultaneously carrying philosophical and emotional meanings. The repetitive designs, together with the use of raw materials — wooden beams, timber, corten steel, granite curbstones ­ — bring a new sense of place, in which the former place has been disturbed by an unfamiliar presence, while the memory of the original space remains. Nonas' works are spatial markers, challenging our very own perception of space and place, to become aware of them.
Marie Hazard studied textile design at Central Saint Martins in London. In 2019 she followed the residency program of Casa Lü in Mexico City. By choosing weaving as a medium, Marie Hazard is telling the story of a technique, of savoir-faire, of an ancestral artisanal production which she adapts to our present time. Her work continuously poses the question of the value of labour, specifically manual labour. She reactivates a craftsmanship that had at times been forgotten and, at least in Europe, long remained restricted to the spheres of dressmaking, furnishing and home textiles. Marie Hazard combines materials, overlays techniques and matters. The artist has a carnal relationship with this material; her hand intervenes and transforms it directly.
Marie Hazard's weavings maintain a cyclical relationship to time, which becomes a creative element in itself: the ritual of weaving and entwining gives rise to highly contemplative works. By weaving, the artist registers time, confers a lasting value on the day-to-day and pays tribute to our collective imaginary. Chance fuels Marie Hazard's work – it breaks away from the initial expectations and imposes a disruptive rhythm, a point of disorder, of imperfection, a need to let go. A mystery.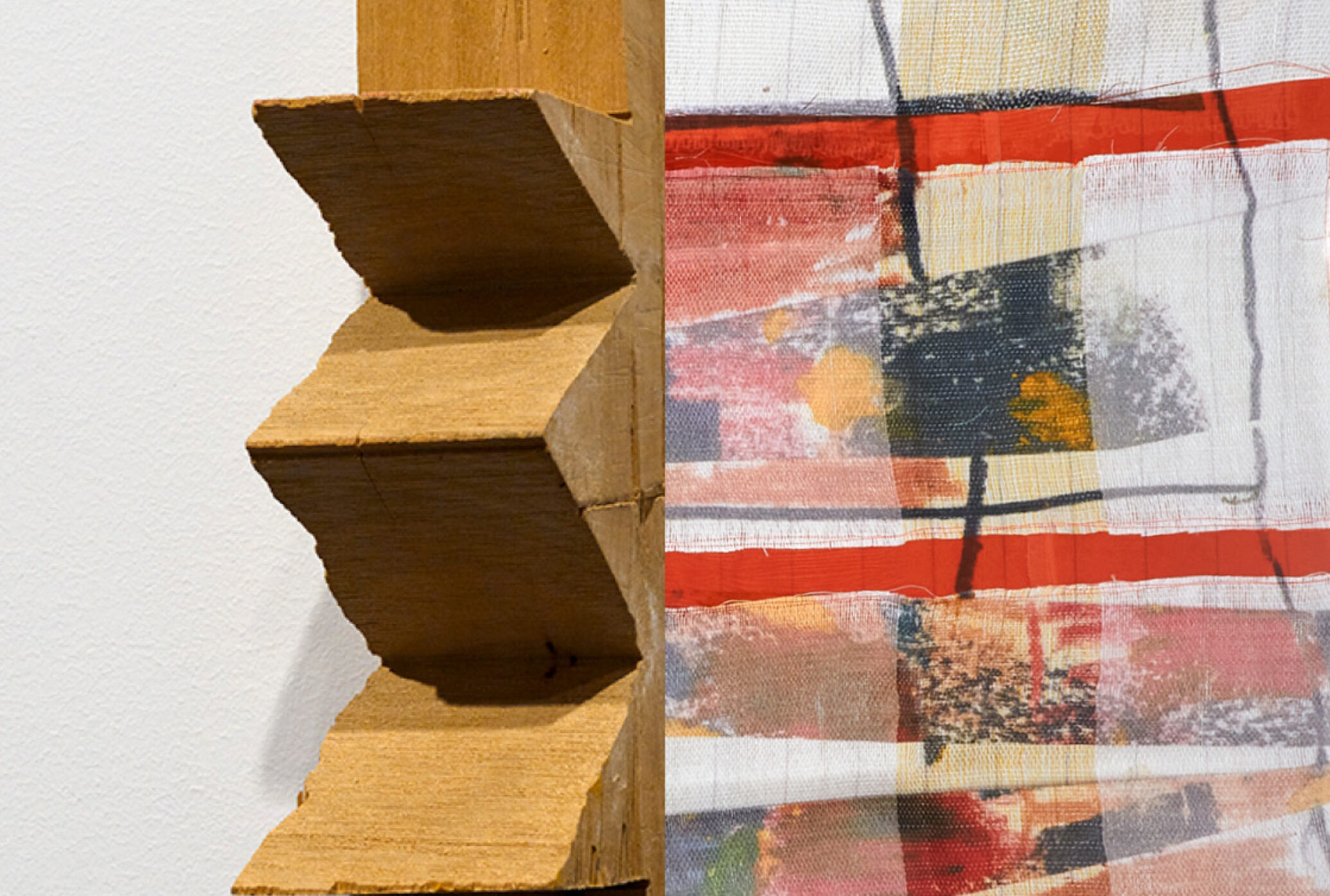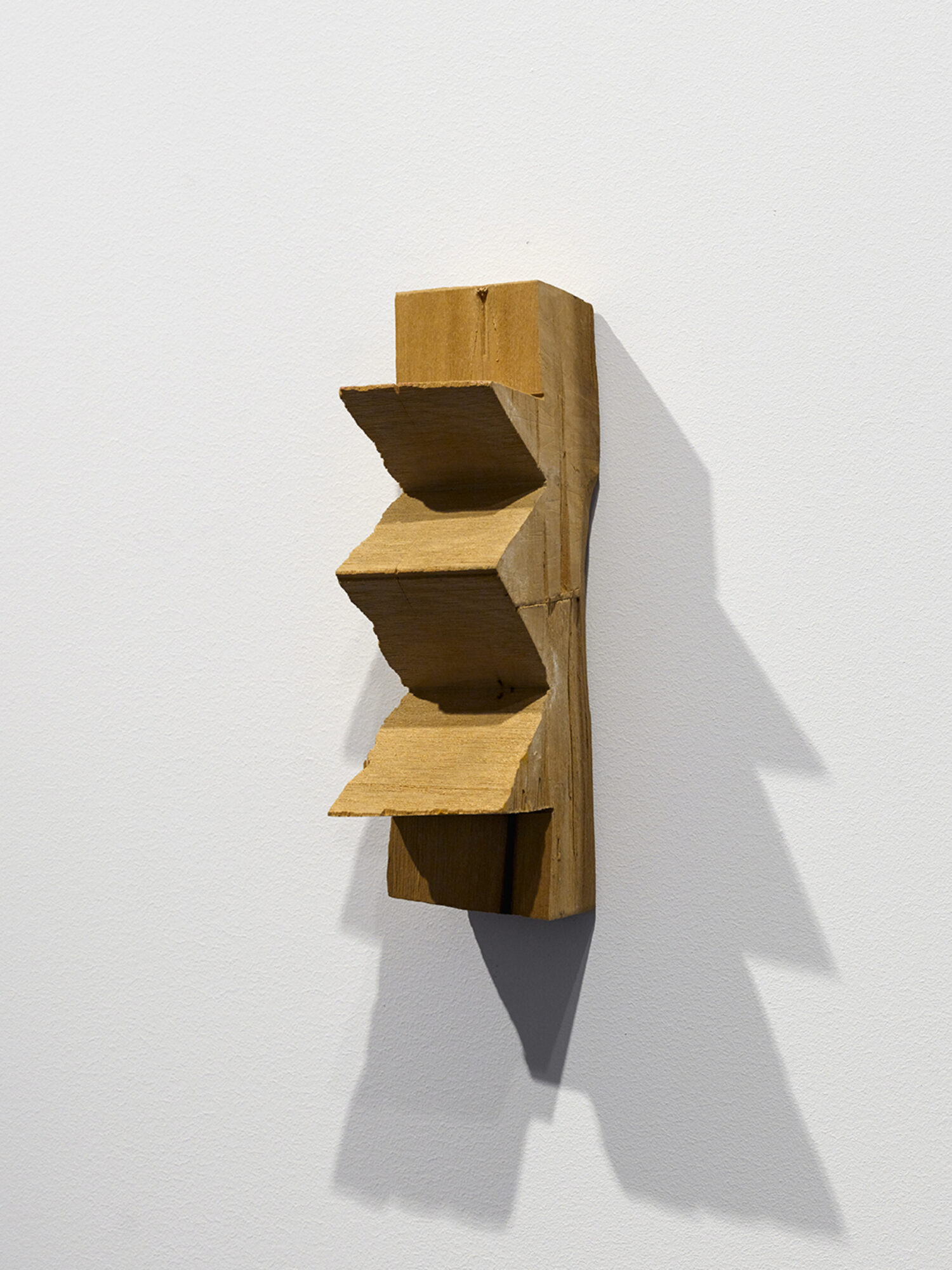 Untitled

, 2008
Notched wood
23 x 6 x 9 cm (9 x 2 3/8 x 3 1/2 in.)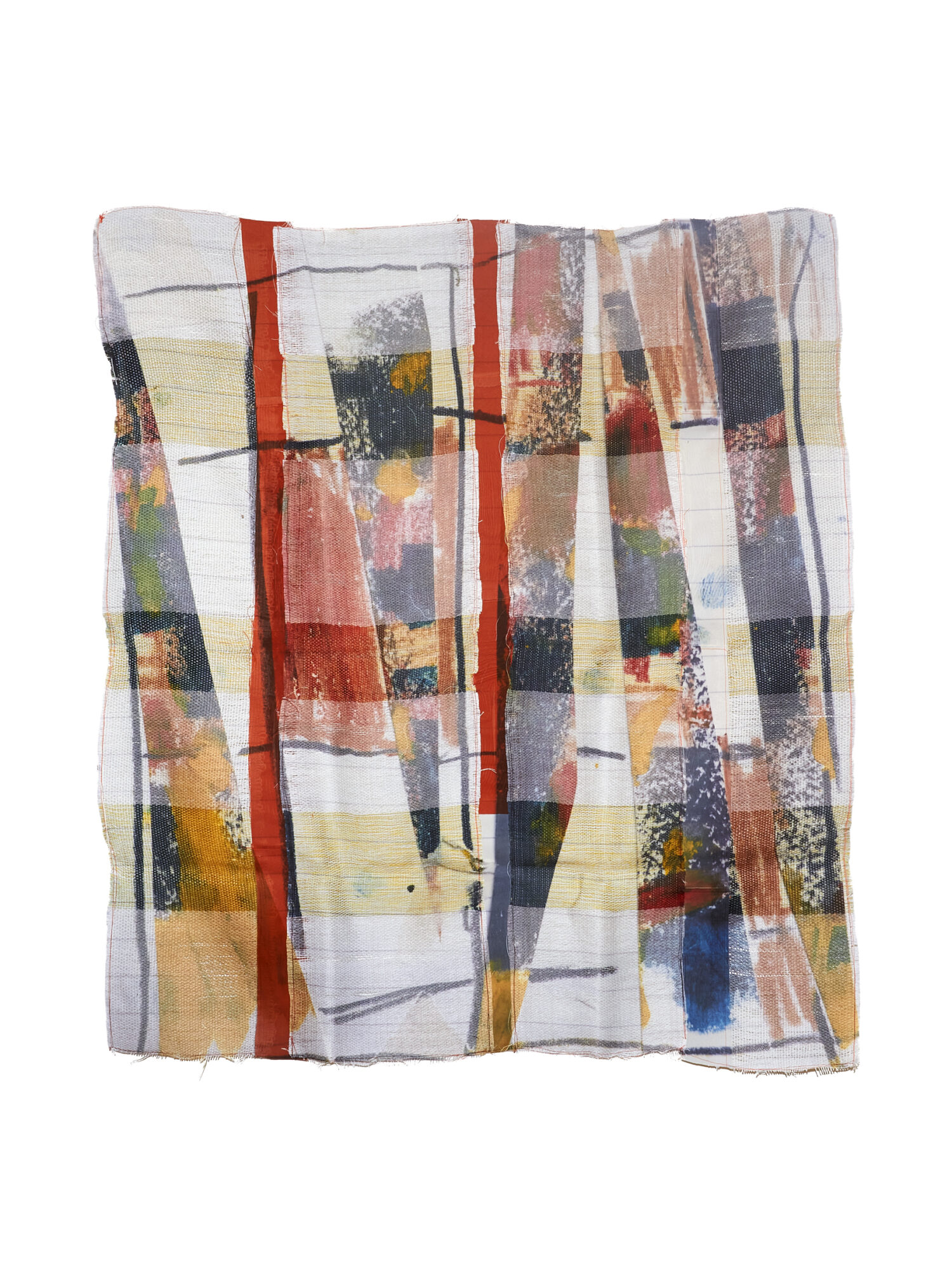 incolore

, 2020
Hand woven in paper, polyester, linen, assorted fabrics in cotton, digital print
121 x 108 cm (47 5/8 x 42 1/2 in.)
Installation views