Project 08
Ralph Gibson & Erik Olovsson
—
For his eighth project OV Project is delighted to present a serie of Ralph Gibson's early vintages photographs paired with glass and marble vases by the Swedish designer Erik Olovsson. 
Ralph Gibson studied photography while in the United States Navy before attending the San Francisco Art Institute and working as an assistant to both FSA photographer Dorothea Lange from 1961 to 1962 and filmmaker Robert Frank on two separate films. Working primarily with the Leica camera, Gibson is most recognized for overlaying elements of film narrative and mystery onto the Surrealist subject of the female body. Capturing a wide range of subjects in portraits and landscapes, prolific photographer Ralph Gibson is acclaimed for his bold imagery and technical prowess. Gibson manipulates the camera's focus to hone in on certain areas of his compositions, as in Wheat Field, Burgundy (1993), where shallow depth of field directs the viewer's gaze onto striking red flowers and delicate stalks of wheat in the near ground. In Gibson's high contrast black and white works, shadows often play a dynamic and even focal role.
Erik Olovsson is an independent designer and was born 1982 in Uppsala, Sweden. He graduated 2012 from Konstfacks MA Storytelling program. Olovsson originally studied Fine Art and Photography at Konstskolan in Stockholm and later Graphic Design at Berghs SOC. Olovsson worked as an art director at the creative collective Acne for 3 years.  The indefinete vases 
The project is an exploration of the relationship between geometric and organic forms – transparent and opaque. Indefinite melting materia interacts with definite angular forms and gravity determines the relationship in between.
Indefinite Vases are sculptures or containers. Functional or decorative. The contrast between the cut stone and the form of the hand blown glass emphasizes the relation between space and object, an interplay between a fragile material and its solid counterpart.
The series of Erik Olovsson "Indefinite vases" is a production of Galerie Kreo, Paris.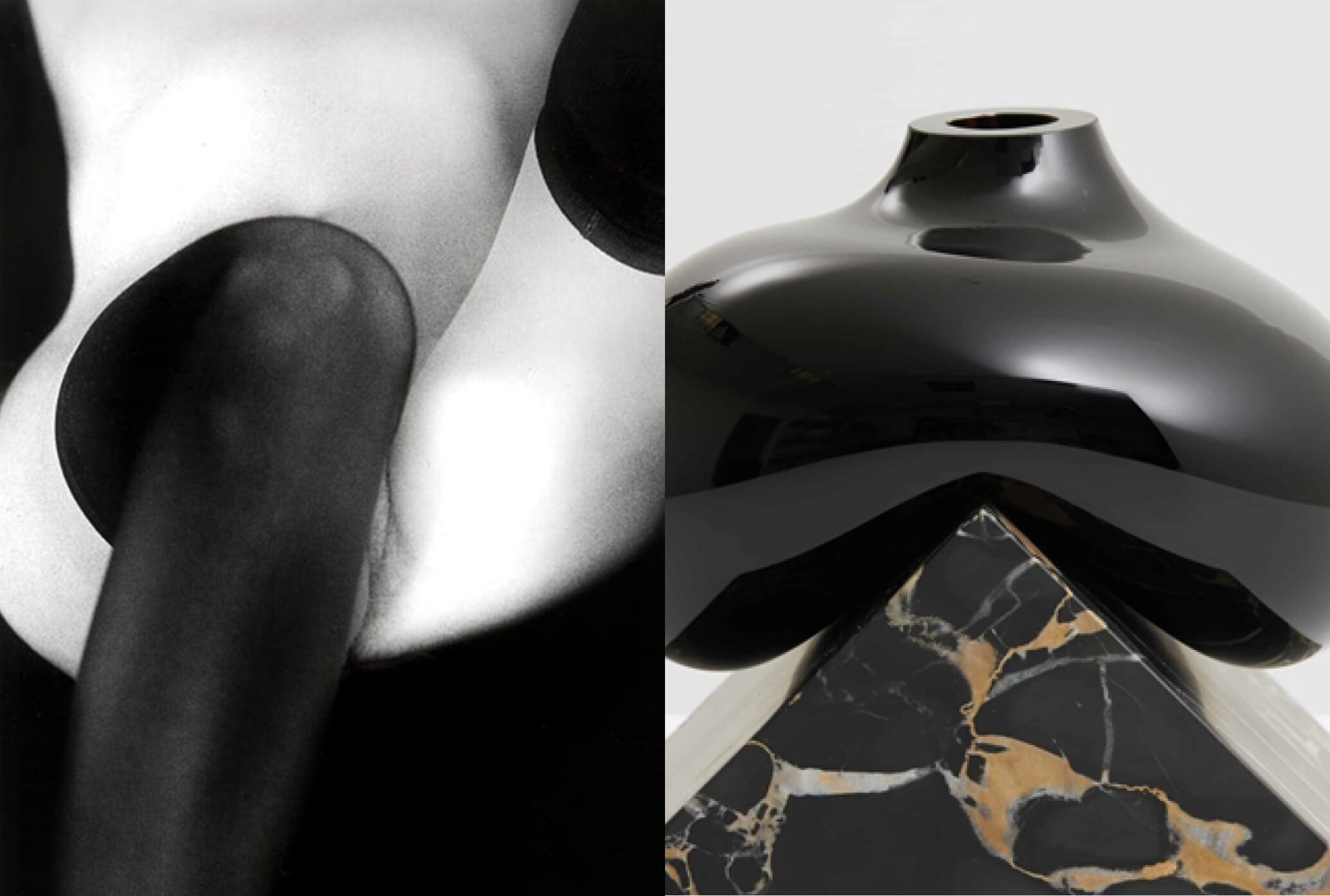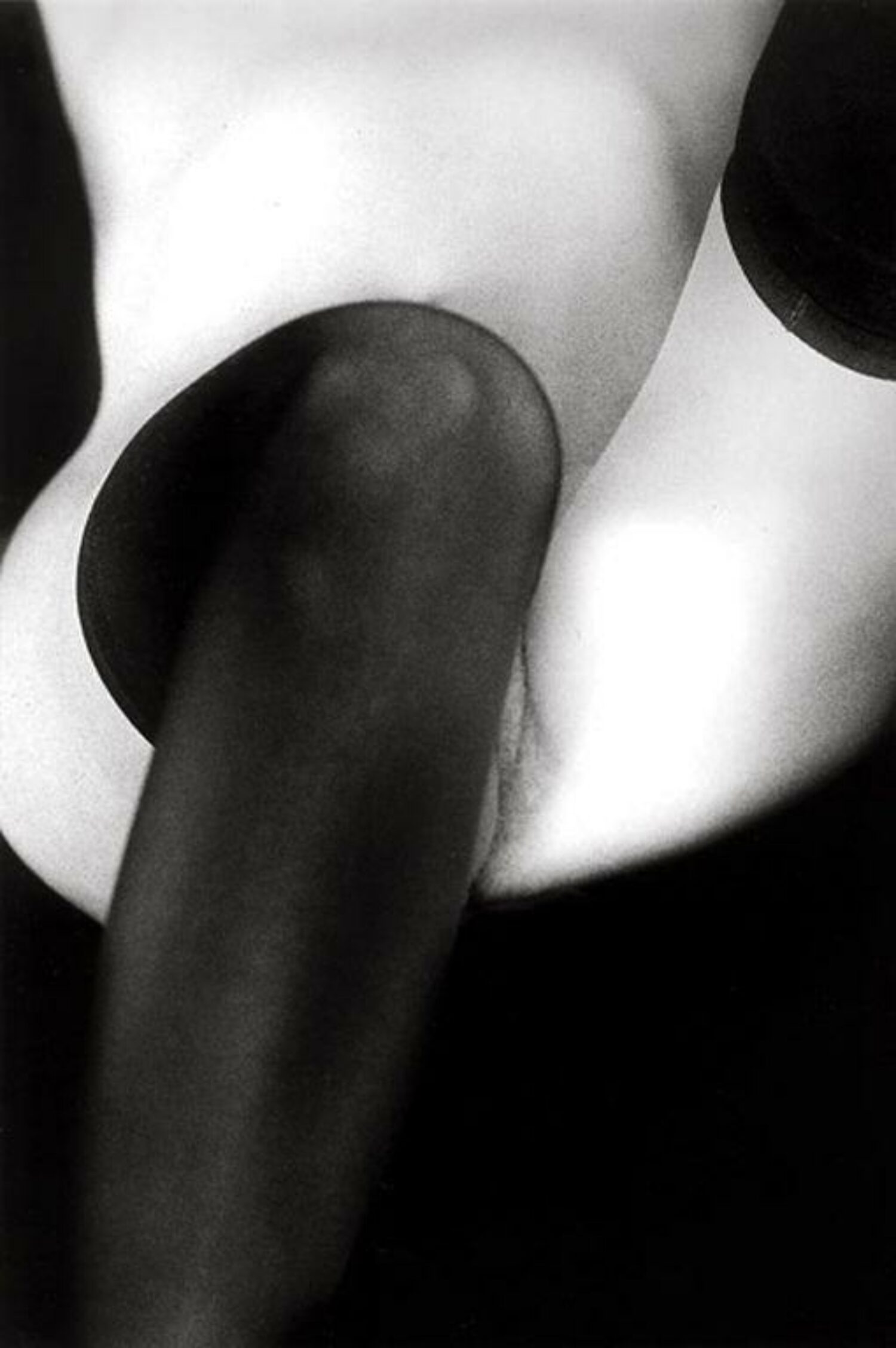 Untitled

, 1988
Vintage, gelatin silver print on Agfa paper
33 x 22 cm ( 13 x 8 11/16 inches)
Framed : 53 x 41 cm (20 7/8 x 16 1/8 inches)
edition 6/25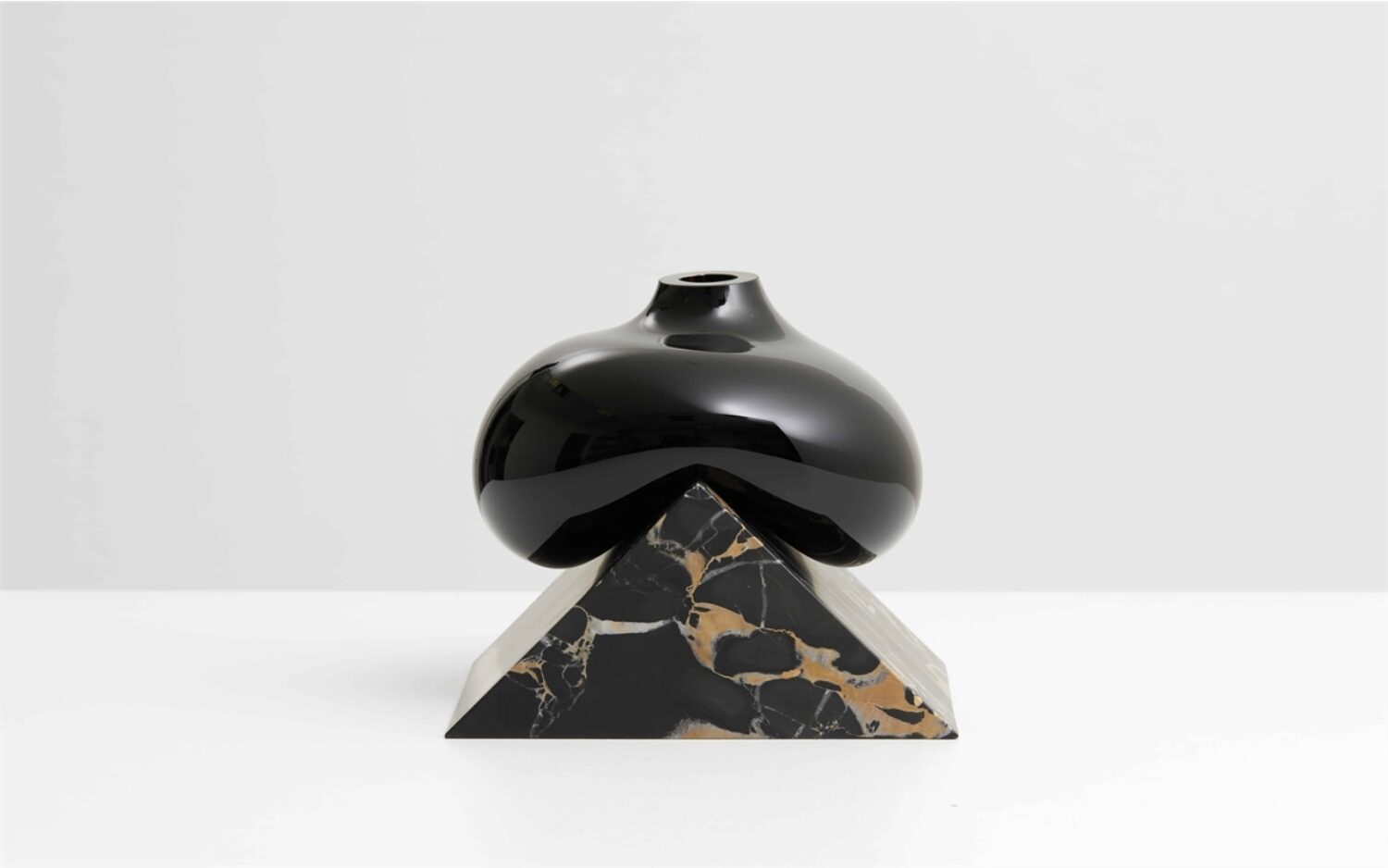 "Indefinite Vases" - Model Small Pyramid

, 2016
Portoro low, round opaque black glass
16 x 16 x 14 cm (6,29 x 6,29 x 5,51 inches)
Installation views