Project 03
Design Miami/Basel: Elias Hansen & Oscar Tuazon
—
Design Miami / Basel
Booth C01
13.06 — 18.06.2017

For his first participation at Design Miami/Basel, o v project is bringing together the Seattle artists Elias Hansen & Oscar Tuazon. Brothers and complices – They have been collaborating very frequently since their childhood. 

Their respective practice of sculpture shares a highly interest in subverting material, places from their original functions and physical investment. 
Elias Hansen's crusade gives new life, beauty and nobility to lost, common and destroyed objects mixed with his very special hand-made and glass-blowing (typical Seattle arts and crafts). 
Elias's assemblages can be considered as collages – using a certain form of 'écriture automatique'. Transforming chaos and disorder into order and beauty.
Those 'collages' are interrelated in arrangements that reference the fragility of both the precious and the discarded, the authentic and the reproduced. Oscar's main preoccupation : a very special attraction for the DIY (Do It Yourself) practice which seems to be a natural extension from his childhood – as for his brother – will be the center of our presentation. 
This presentation aims to highlight the very special character of both brothers in their research of giving new life, beauty, nobility to found, destroyed common objects.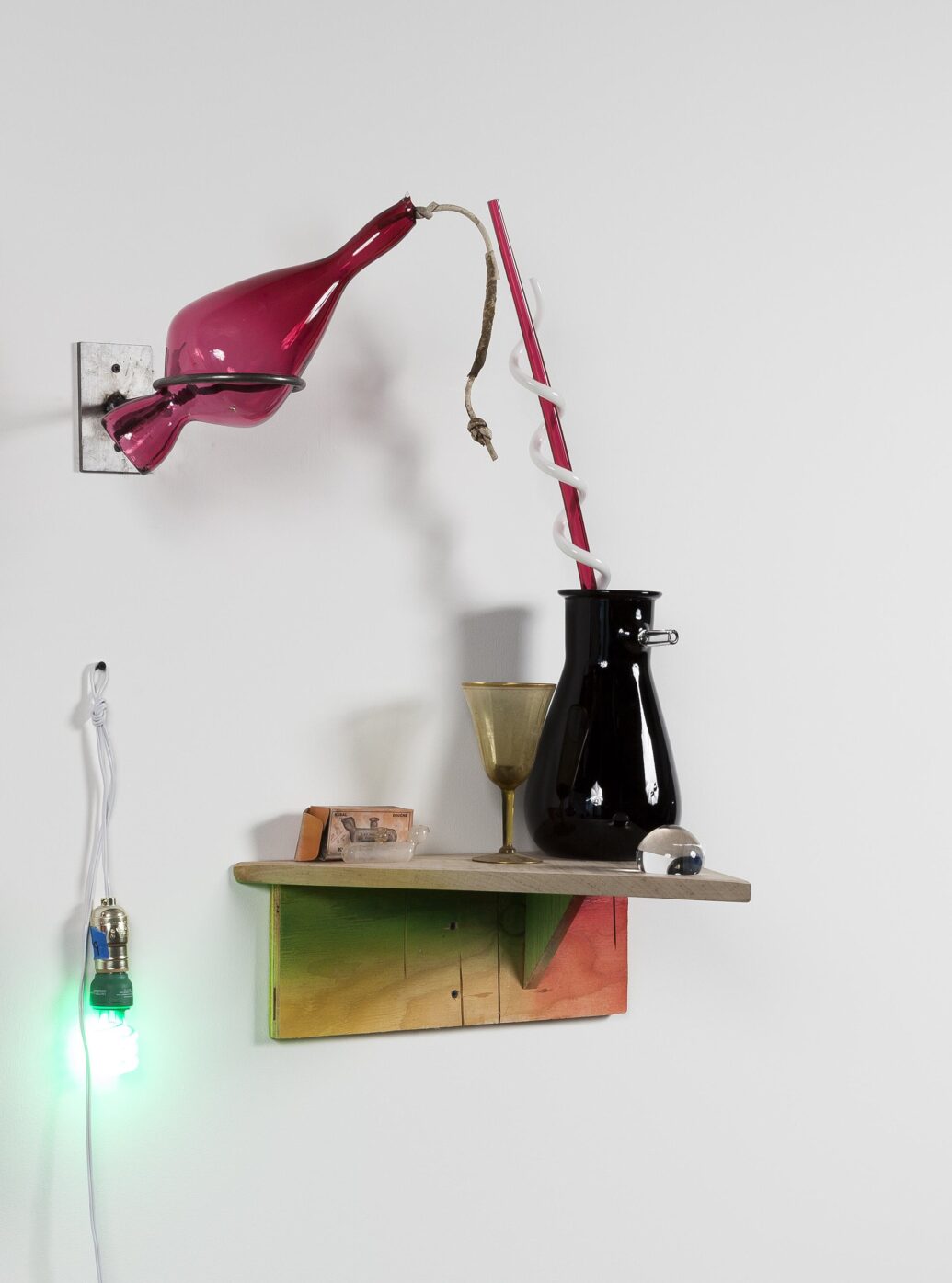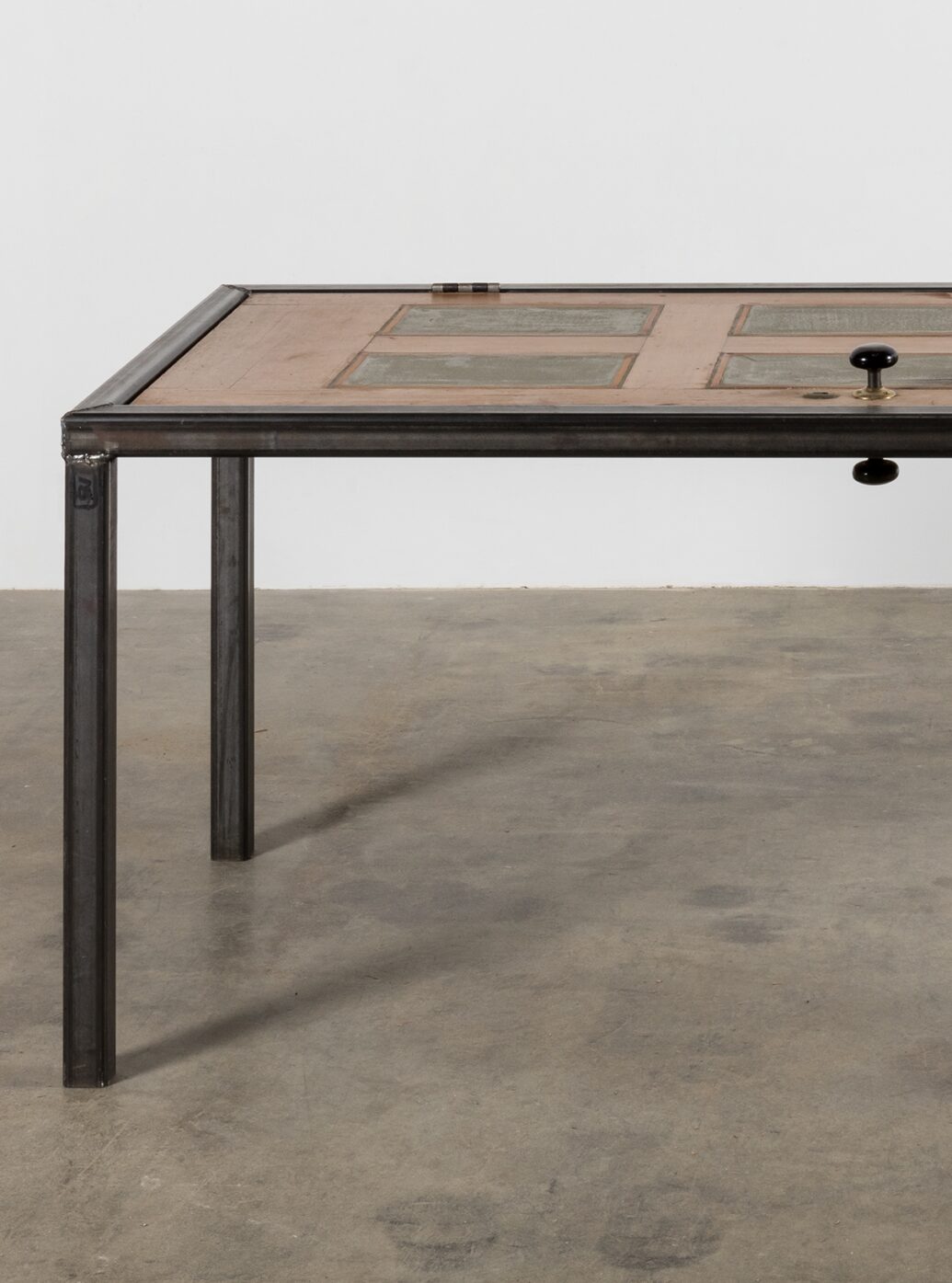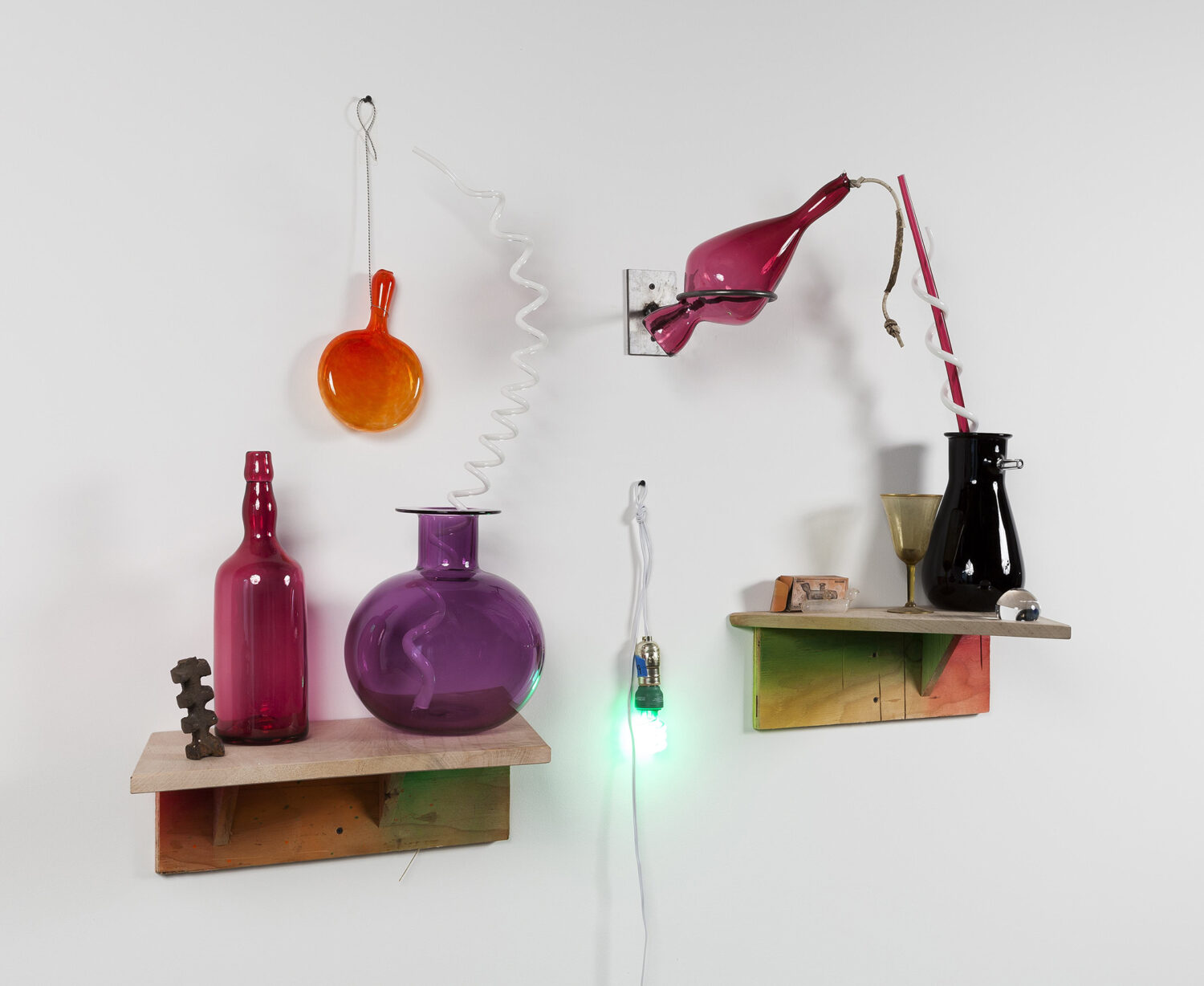 Don't worry, it'll be a lot sadder in a couple years.

, 2014
CFL Light bulb, Vinyl Tubing, Wire, Wood, Steel, Found Object, Playing Card, Glass Nasal Douche With Cardboard Box
165.1 x 114.3 x 33.02 cm (65 x 45 x 13 in.)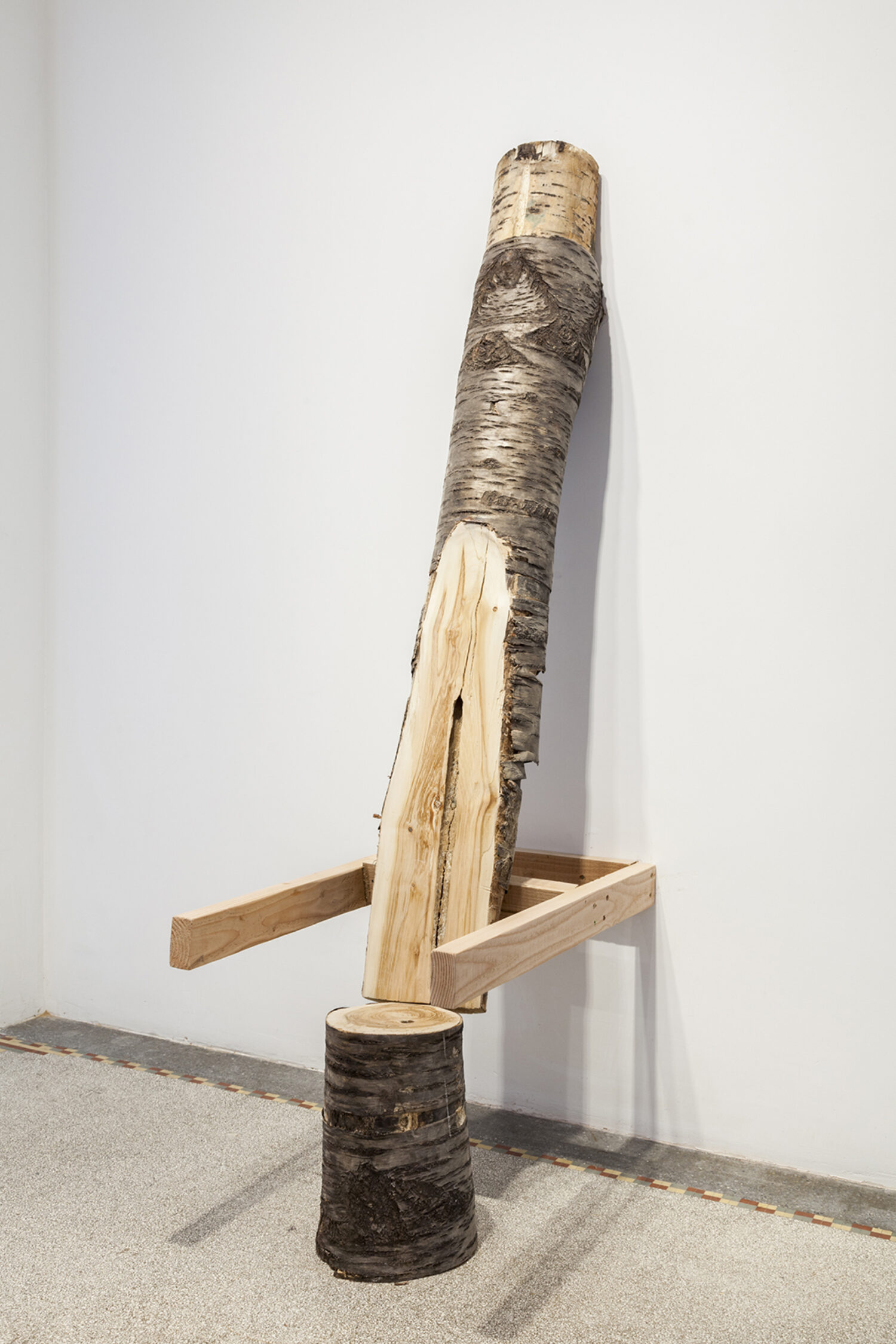 User Friendly

, 2016
cherry wood, douglas fir
60 x 230 x 100 cm (23.6 x 90.6 x 39.4 in.)
© 2017 Sven Laurent - Let me shoot for you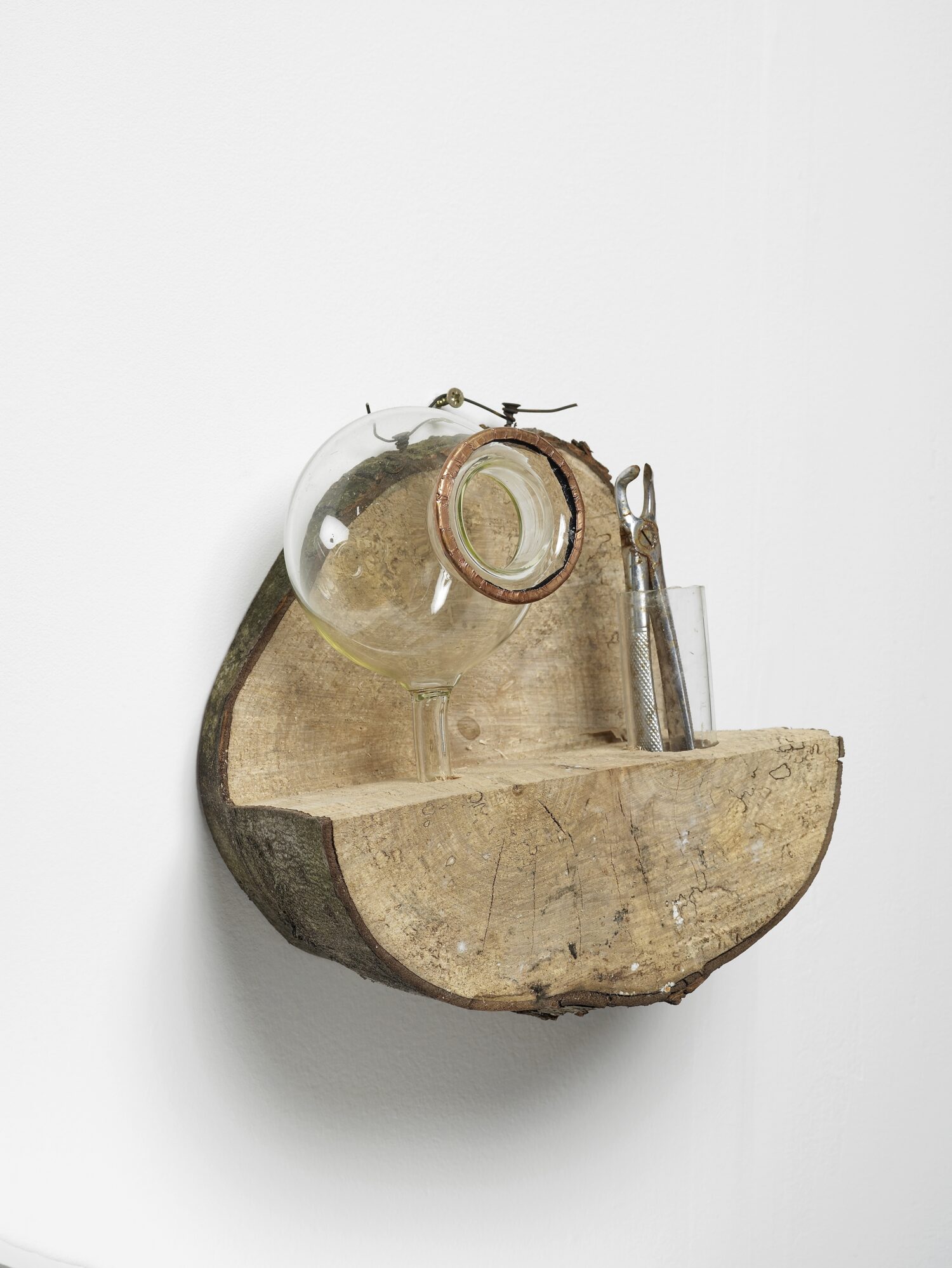 I guess I studied as hard as I could

, 2011
Copper, glass, metal plyers, screws, wire, wood
24.13 x 25.4 x 13.34 cm (9.5 x 10 x 5.25 inches)
This is the easy part

, 2011
found brush, glass, screws, wire, wood
24.13 x 31.75 x 25.4 cm (9.5 x 12.5 x 10 inches)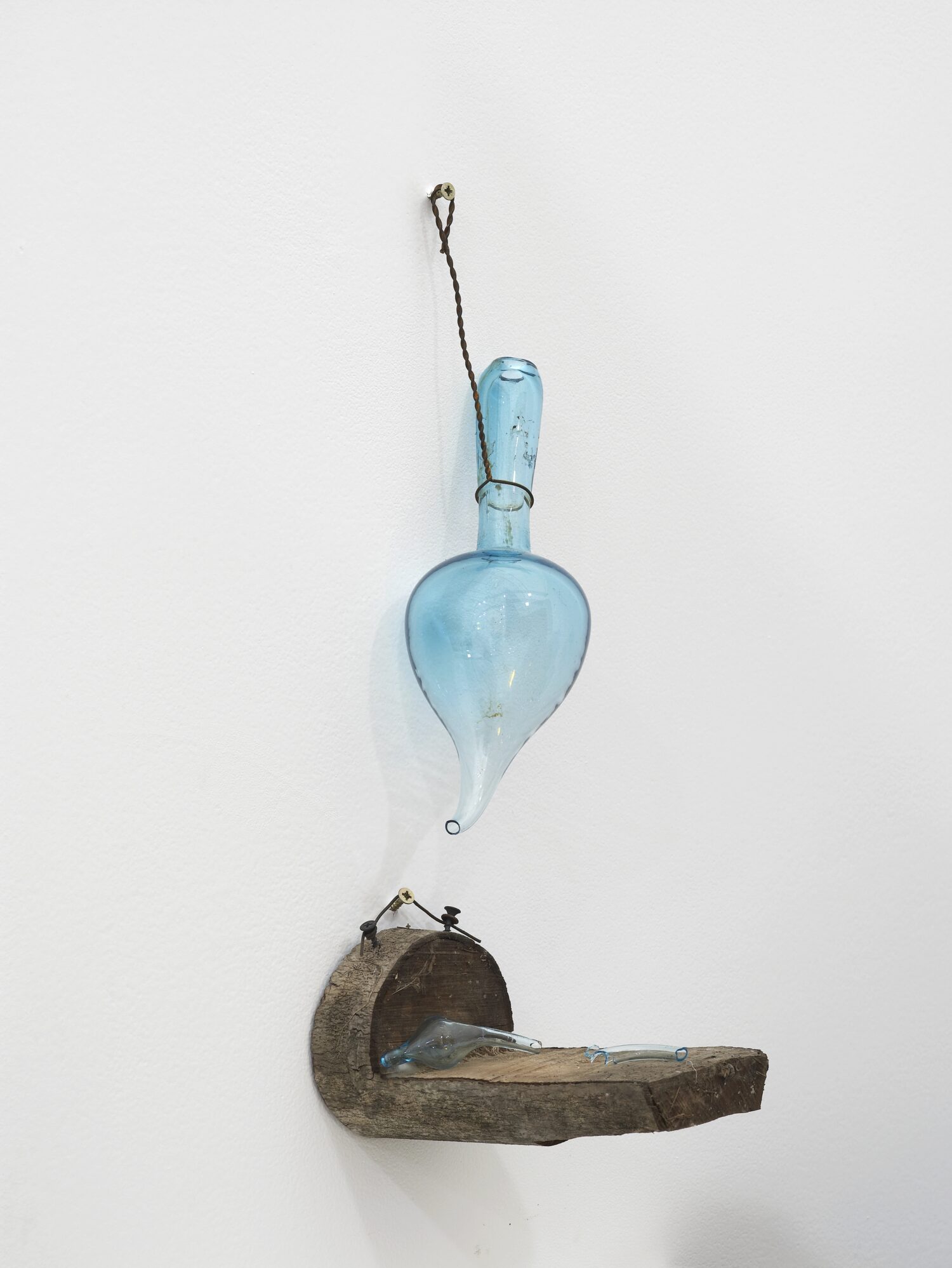 Certainly couldn't have learned it on my own

, 2011
glass, screws, wire, wood
45.72 x 15.24 x 17.78 cm (18 x 6 x 7 inches)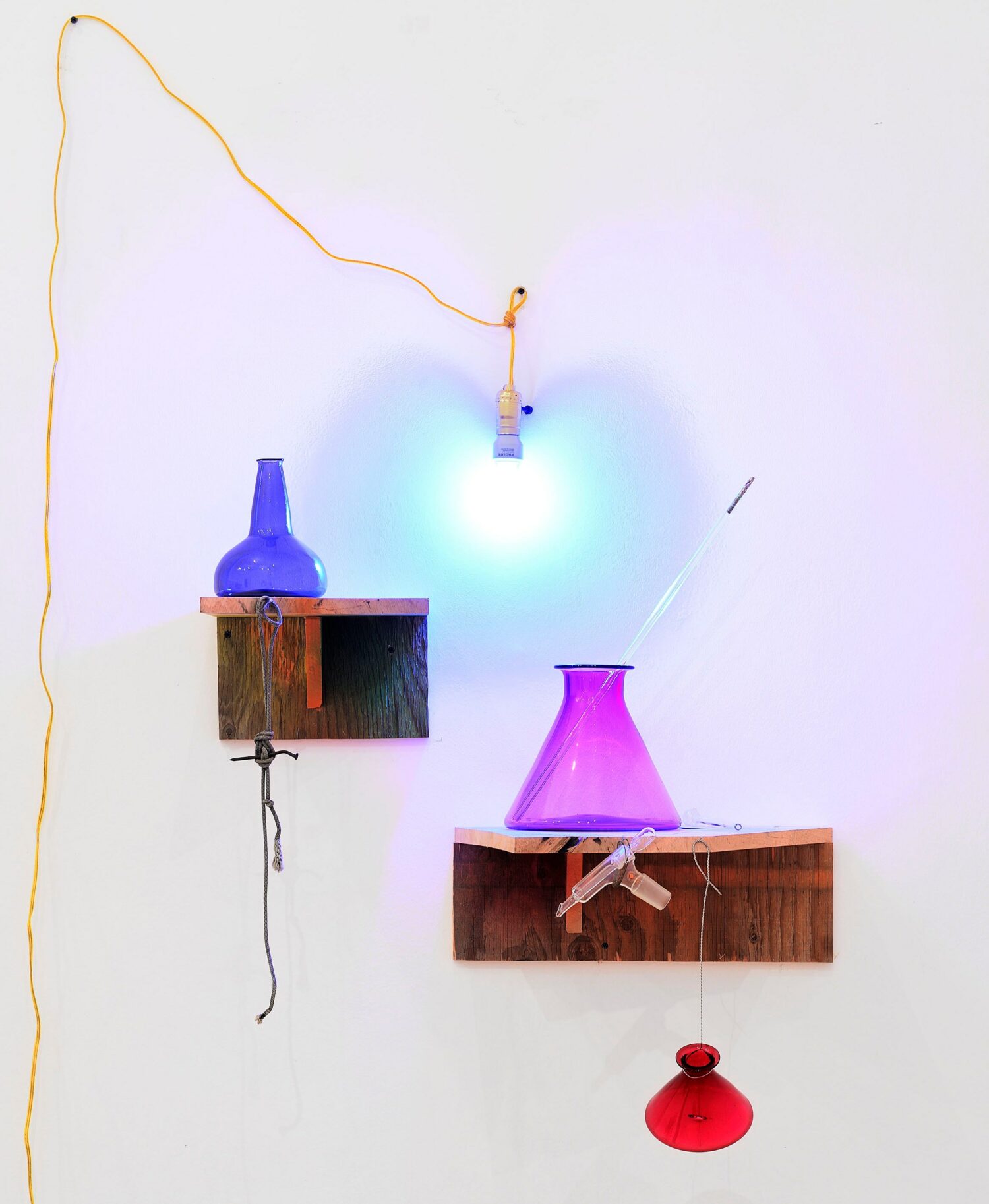 Take a nap, this one ain't changing soon.

, 2014
CFL light bulb, enamel paint, found object, glass, lightingfixture, playing card, steel, silicone, wood
91.44 x 83.82 x 40.64 cm (36 x 33 x 16 inches)
Installation views